Emma Jeffs Waldorf/Cobalt Bauhaus Style Chair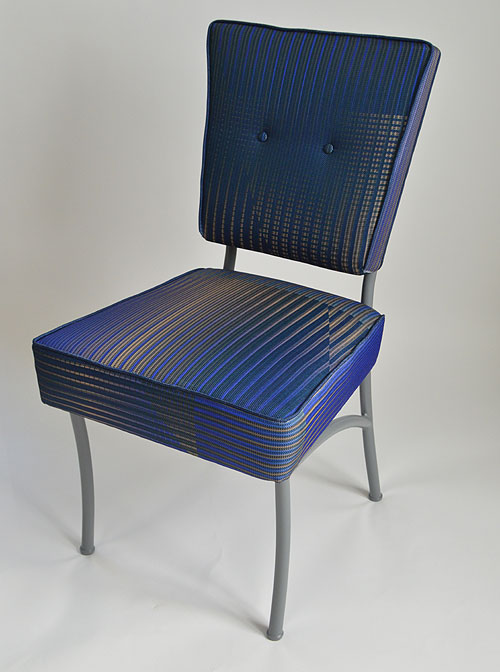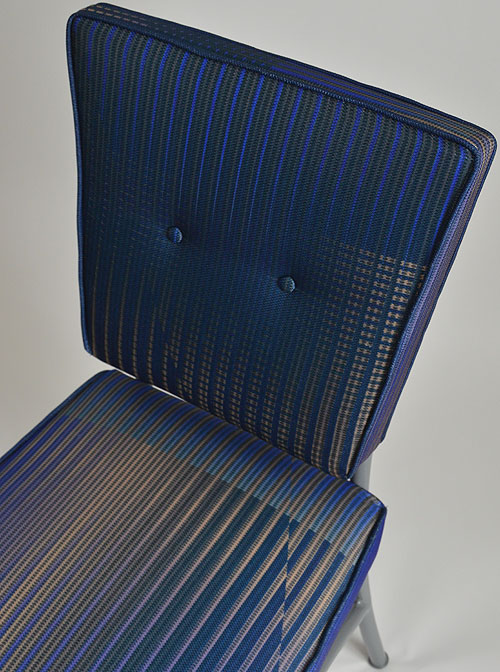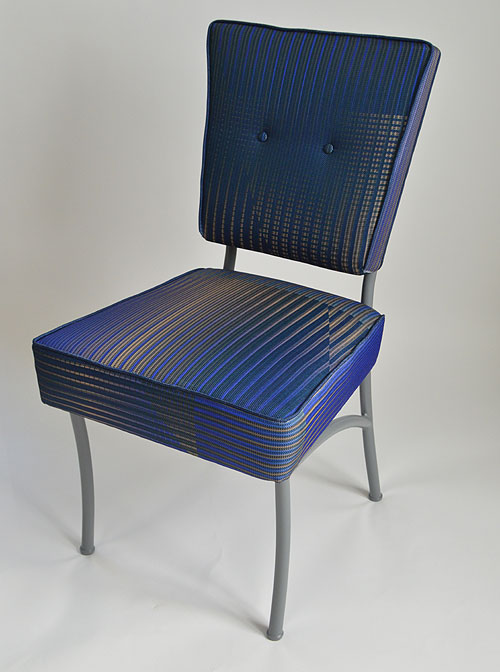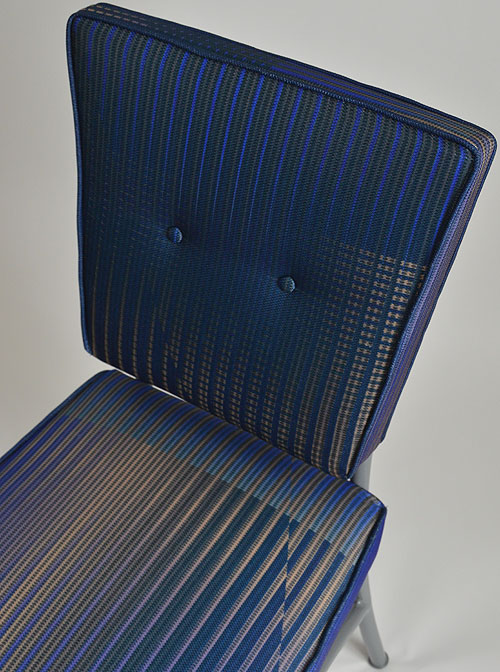 sale
Emma Jeffs Waldorf/Cobalt Bauhaus Style Chair
This beautifully reupholstered metal-framed armchair has been fully restored in a luxurious tailor-made fabric designed by Emma Jeffs. A rich design with depth and vibrancy.
Incredibly skilful, each piece is tailor-made for each element of the chair - so is a totally bespoke and unique piece of work. I'm a lover of piping and buttoning, and these elements frame the upholstery like a picture. Let your eyes linger, the more you look the more you see.
This chair is one of a collection of four - one other chair in cobalt and accompanied by two more in steel. Exclusive design to Elizabeth Rose.
The metal frames and legs have been sanded back and spray-painted in grey.
Colourway: Cobalt blue
Chairs fully comply with current fire safety regulations. Scotch-Gard protected. To care for your chair gently wipe with damp cloth to remove any surface marks.
As with all my chairs, the frames are mid-century and so there are some signs of wear on legs. These are part of the character of the piece. I love this marriage of pre-loved frame and newly upholstered chair with contemporary fabric design.
H Seat 45cm, Back 87cm / W 45cm / D 46cm